Don't Go Home Without A Buckle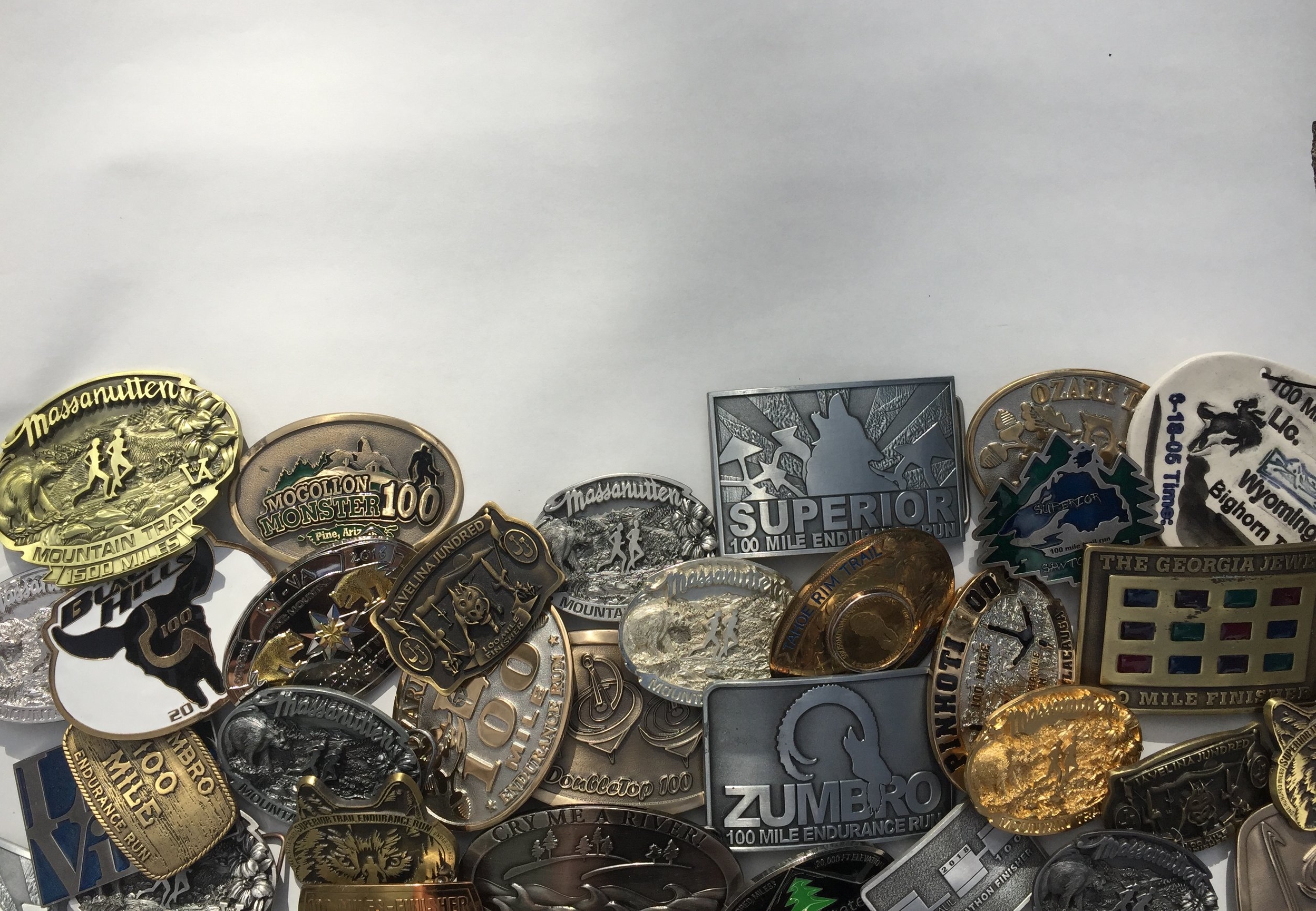 You stand at the starting line of a 100-mile race knowing you're going home with either a DNF or a buckle.
You've invested tons of time, sweat, and money in this. You've done everything you know to do.
Still, your chances of finishing are about 60%.
Wouldn't it be great if you could dramatically increase your chance or earning that coveted buckle?
Welcome to DON'T GO HOME WITHOUT A BUCKLE!
First time 100-miler
You're a first-time 100-miler. You signed up for the race, told your family and friends, and are overwhelmed with everything you have to figure out before race day. You dread making a rookie mistake.
You've done a few
You've finished a 100 or two but it's still new territory and you want to see what you can do. You want to move up and do harder, more difficult 100s without a lot of DNFs.
Experienced 100-miler
You've run enough 100s to get the basics down solid, and are ready for more consistent results. Tapping into decades of veteran experience could shortcut years of time and effort.
You spend months training. Carve out untold hours for daily runs and weekend long runs. Plan your life and family time around it. If you DNF, you'll have to wait a year, enter the race (or the lottery), and spend all those months training up again.
Let's say race entry is $250, a plane ticket is $400, rental car $150, and three nights in a hotel are $450. That's $1250, just you. Then there's new shoes, new gear...
Your friends and family want to celebrate you crossing the finish line, and you don't want to disappoint them.
DNFs hurt
I know. I had 5 in my first 21 100-mile starts - all totally unnecessary. Five times I quit on myself.
Hi, I'm Susan, and I've since run over 100 100-milers, more than all but a handful of other people in the world.
On the next to last of those DNFs, I dropped late at night for nothing more than lost mojo at Massanutten and sat inside a crew's car on the way back, watching the runners I'd been with for hours gut it out to finish, smiling and proud. I could have too. Enough was enough.
I made big changes and haven't DNFed in my last 86 100-mile finishes. And I'm not running the "easy" ones - this includes 17 finishes at Massanutten, 17 at Superior Sawtooth, 2 at UTMB, and the like.
Today, I've finished over 100 100-milers and 2 200-milers and have helped and paced scores of runners to successful finishes. I want to help runners to avoid my mistakes, finish easier, and go on to do amazing things.
100s are tough enough without all the unknown weighing you down and stressing you out. DON'T GO HOME WITHOUT A BUCKLE is made so you can find the answers you need, build your confidence, and take real steps to get consistent results.
Advanced Tier - Race Prep
Big race coming up? Need more than quick tips but don't have time for long-term coaching?
The last thing you want is to head into a 100-miler unsure about pacing, waffling on drop bags, and hoping you can make it through the low points. So many simple problems can quickly spiral out of control.
There's never a guarantee you'll finish but getting help can significantly shift the odds in your favor. This set of sessions is made to do exactly that.
VIP Tier - I'll Pace You!
You want a pacer for your 100-miler but it has to be someone who can easily do the distance, knows what you're going through, has plenty of stories to get you through the low spots, is willing to keep you moving when you want to quit, and is there solely to get you to the finish. Good pacing isn't simple - it takes know-how, experience, and ability.
Getting the wrong person to pace you - no matter how well-meaning - can quickly turn into a liability. Wouldn't it be great if you could get paced by someone who's done over 100 of these?